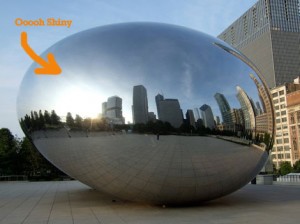 I consider myself an Internet Marketer. I've often thought about what makes up a good Internet Marketer and have always found that those best suited to the work have a built-in curiosity and a liking for the hustle. For me, I've been an early tech adopter for as long as I can remember especially when it comes to the Internet. Online progress has always been at such a frenetic pace and it feels like that pace gets faster and faster that it's hard to keep up. There's some new startup, a new service we have to try out, a beta invite, a must-have app….I have accounts that I didn't know I have and others that I know I have that remain dormant. There are a few reason for trying to keep pace…some of it just plain curiosity, partially to check something that someone has put their blood, sweat and tears into or had the insight to create something they reckon people might be into. The other side of that caters to my profession in which I look for opportunities for clients. In Internet Marketing, there is this sense that to be successful, one needs to have, or at least pretend to have some form of Attention Deficit, to bounce from system to system, to constantly be on the go and prove value by doing new things and chasing that next big thing. That level of hustle always seems to serve our clients well. Out of that, a process has begun to emerge and we've created a more formal structure (sort of). At the very least, we have learned some lessons.
Here are just a couple of tips:
1. Follow other early adopters – there is no shortage of places to find the next shiny thing. A few choice selections on twitter will help but they can be easily missed so I'd suggest focussing on some key blogs. My favorite these days is TheNextWeb which has a very comprehensive coverage, so too Mashable which tends to crank out info by the second. Techmeme is my favorite aggregator.
2. Keep a master login list – the issue here is not that you should be concerned that your data is out there that you are not looking after but because there are times when you will forget about an account that maybe you didn't "get" initially that upon a revisit recognize its value. This list (which can also remind you of your login info) can help to jog your memory. Evernote can be a useful tool for storing this list.
3. Really test – put it through it's paces. Use it as if you want to break it and get to know it pretty well before looking around at reviews to see what others have discovered.
4. Use a persona – Mostly I use my own account for the testing but there is the odd occasion when an incorrect setup may impact your account so I have a few dummy accounts that i will use without fear of reprisal. I think a lot of us made the mistake of setting up Google Analytics accounts under our profiles instead of new accounts when it first came out and then losing that data when you had to move it over. We still come across those every once in a while.
While I've forced a move to a more manageable and balanced lifestyle (more away-from-the-computer time), I certainly enjoy that side of the business and it may be a big reason why I got into the Internet Marketing game in the first place. I feel like our clients would and should expect that we are doing this so that they don't have to (until we decide that they need to).
So what's my latest signup? I just signed up for an invite at www.so.cl, Microsoft's own foray into social media…maybe. Also just began playing around with Gentlemint which is a guys version of Pinterest. How about you? Any newbies you want to share?