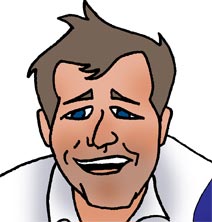 Working on the Web since '95, I refined my focus pretty early on in SEO and continue to heavily value it. Officially Paul Fleming is owner Dinkum Interactive, an Internet Marketing firm based in Philadelphia but with a global reach and clients who include B2B companies, Higher Education, Retail, Non Profit and generally small to mid-size in organizations. The company launches most campaigns with SEO as its foundation and incorporates all elements of Internet Marketing including Web Design and Development, Video, Paid Search and Online Advertising.
Unofficially Paul likes to dabble in other elements of the Interwebs including podcasting and blogging, formerly with the Best Damn Tech Show, Period as well as Producer, Side-kick and guest blogger for E-Verse Radio, a poetry and arts website.
Between all this there's a missus and a couple of kiddies plus a dog and all that this entails. The family is based in Philadelphia but like to spend time in Sydney with the extended family.