It's one of those things. Like downloading music, there was once a sense that you could simply get it for free. Of course you still can but it's become more apparent that now, with an ever-increasing ability to track and protect these items, the risks are great. There are also more services available that give greater weight to artists over record labels and the RIAA (CD Baby for example) that just the thought of getting one over these idiots is well worth the download fee.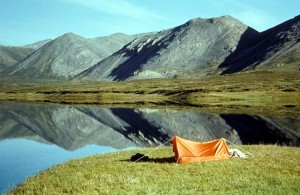 Images have suffered a similar fate, maybe to an even greater extent. The fact is that you don't know if that image you found on Google Images is copyright protected or not. A watermark is an obvious sign but some are embedded in the pixels proving much harder to detect. We've seen a spate of clients come under fire from Getty Images who have been tracking down some of their images and asking for proof of purchase and bullying them into paying compensation even after taking them down. It certainly has the feeling of being a scam and most definitely reeks of unsavory business practices so it's important that you take the necessary steps in getting yourself into a situation with them breathing down your neck.
How about avoiding Getty Images? Obviously not going to their website is easy but they have extended their reach beyond their own walls, especially with the purchase of the very useful istockphoto.com and my previous favorite sxc.hu. I really used to like that site but now they too have succumbed.
Other websites to add to your list:
1. Flickr.com – not only will you find a lot of personal photos here but professionals also share their wares and they set the copyright rules.
2. MorgueFile.com – I recall when these guys first came out their site was pretty basic. It has improved significantly and is a great resource. Again the rules vary but there are a lot available for free and without attribution.
3. Freemediagoo.com is most definitely free it can just be a little difficult finding what you want.
4. Dreamstime.com – if you like istockphoto, these guys are a solid replacement for cheap downloads. They also have a free section.
5. Public-Domain-Image.com – all images are under public domain and as such are free to use for commercial or personal use
As the Internet continues to mature, it's becoming more and more obvious that we can no longer be so cavalier about our activities online. Whether companies like Getty Images break certain protocols in dealing with illegal activities is beside the point, and like the RIAA the hope is that their reputation and business will suffer as a result. The fact is that we have options, and good ones too, that allow us to choose alternatives which should be encouraged.