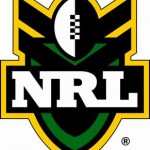 Having been a Sea Eagles fan all my life (I was born in Manly hospital), now being located in Philadelphia makes it a little tough to get to the games. Realistically, it's just as tough getting to watch them as well which still amazes me, even when paying extra for the privilege. I've really been digging the coverage for IPL cricket games on Youtube and DirecTV (for free no less) and still find it quite unbelievable that I can't get the same coverage for my NRL.
Currently, these are my options. www.AussieSport.TV (and it only works if you use the www….weird) show replays of the games (and highlights) a few hours after the game. The quality is poor and of course you can't watch on a Mac and it's around $10/month.
I recently discovered Omnisport.tv which looks a little more promising. I haven't given it a go yet, mainly because it looks like they only offer live games which, when you take the time difference into consideration, isn't always favorable so not sure why I would fork out the extra cash for games that I could potentially miss.
Can anyone help me out here? I'd be happy with high quality games that I can play through my computer (perferably mac) and view on my TV like I do with hulu. Anyone? I'd also be curious to learn why it's so difficult (my guess is licensing).