Things have been a little quiet on the Flemo blog over the past few days. Personally, I blame this little lad Adley Fleming for the huge disruption.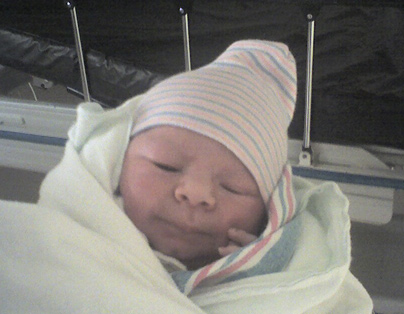 Born on December 29th, 2006 at 4:19pm.
The very ordinary internet connection at Pennsylvania Hospital didn't help but I was able to get intermittent Skype connections so my parents could be there…how geeky. Also geeky, his own website www.adleyfleming.com.
Happy New Year folks.