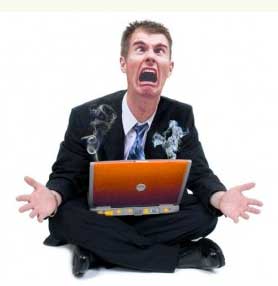 With the crazy gift-giving season coming up and most of us short on funds, E-Verse is sharing your concerns by offering up a Top 5 Tech Gifts (that may or may not be useful or worth the money) for less than $100.
5. Logitech Portable Lapdesk – It may be called a laptop but that doesn't mean that you have to have OK with it scalding your goodies. Prevent those sweat marks or thigh burns with this handy little table. $30
4. WikiReader – The poor persons Kindle, this $99 bad boy may look like a waste of money for yet another thing to carry around but it gives you a direct line to information contained in Wikipedia! How amazing is that? I mean it's Wikipedia people! Browse 3 million topics! That's awesome! Oh c'mon, fork out the extra dough for the Kindle at $259.
3. Target Remote Control Gift Card – So Target has a knack for rolling out pretty interesting Gift Certificates (anyone remember the Camera/Gift Card that flew off the shelves last year?) Well they've got a new gizmo so you can satisfy your friends' gadget needs as well as giving you the added bonus of not have to decide what to actually get them. Surely a win-win. $100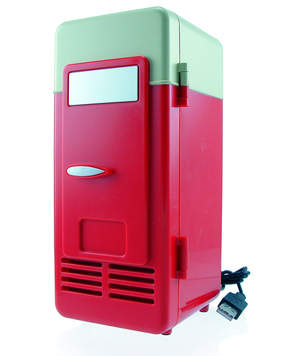 2. Dream Cheeky USB Fridge – Need to keep a coldie handy at all times to help either quench the thirst or settle the nerves after tweeting all day, check out the Dream Cheeky USB fridge. Simply plug in to your USB port and within 5 minutes it's apparently cold enough to keep that coldie, cold. $25.
1. Swissflash Army Knife – File your nails, jot down a haiku, shine a light in other people's eyes and then illegally transfer secure data from your mates computer with this awesome all-in-one device. From $39.99
BONUS
Drum T-Shirt – Impress the ladies by banging on your chest! Off to play a gig but forgot your kit? This t-shirt is for you. Or if banging on your chest causes bruising, maybe the finger drums.
Hot air Balloon – Start your own media wild goose chase for the sake of publicity with this Experimental Hot Air Balloon. Kid with strange name not included.